Y'all ready to see the sweet ish that was included in June's Vegan Cuts Beauty Box? If this is the first time you're hearing about this rad subscription service, it's a monthly beauty box ($24.95/month with free U.S. shipping) that delivers 4-7 vegan and cruelty-free items (ranging from unique cosmetics to luxurious skincare) right to your doorstep. It's the easiest way to discover cruelty-free brands without committing to full-size products or prices. You can sign up for this beauty box here. You can also peep my past Vegan Cuts Beauty Box reviews here.
June's beauty box has 6 items with a total value of $80!
June's Vegan Cuts Beauty Box includes:
Meow Meow Tweet Geranium Palmarosa Face Toner, $24 – This full-sized goodie is from a brand I already know and love! They have the cutest packaging (and eco-friendly to boot!), and the ingredients are ace – nourishing, hardworking, and refreshing. You can use this as a toner, makeup setting spray, or daily pick-me-up!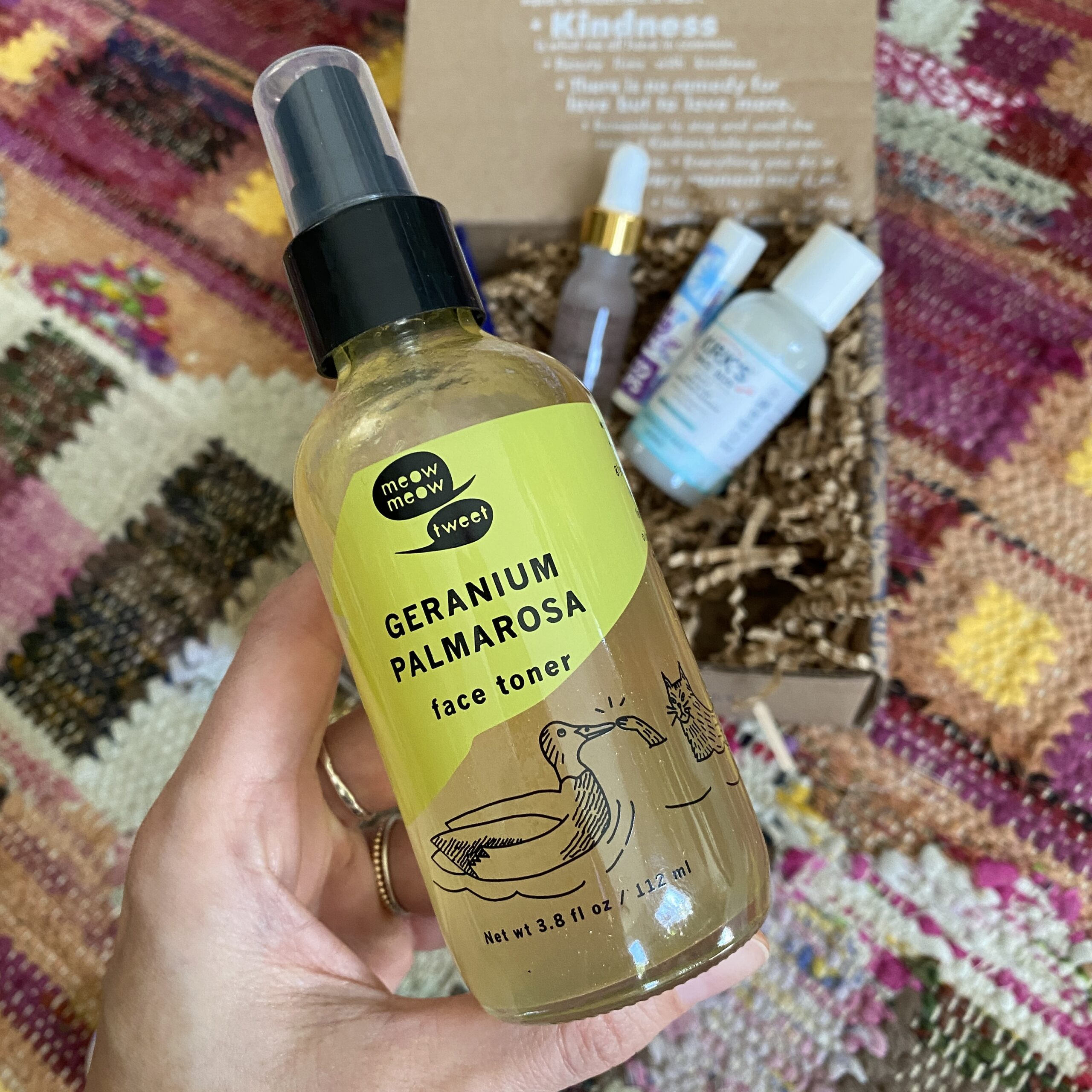 Routine Inc. Sexy Sadie Deodorant Mini, $4 -This lil' guy packs a punch and has a gentle formula for even sensitive pits. The scent is spicy, floral, and sweet  – smells sooooo friggin' good!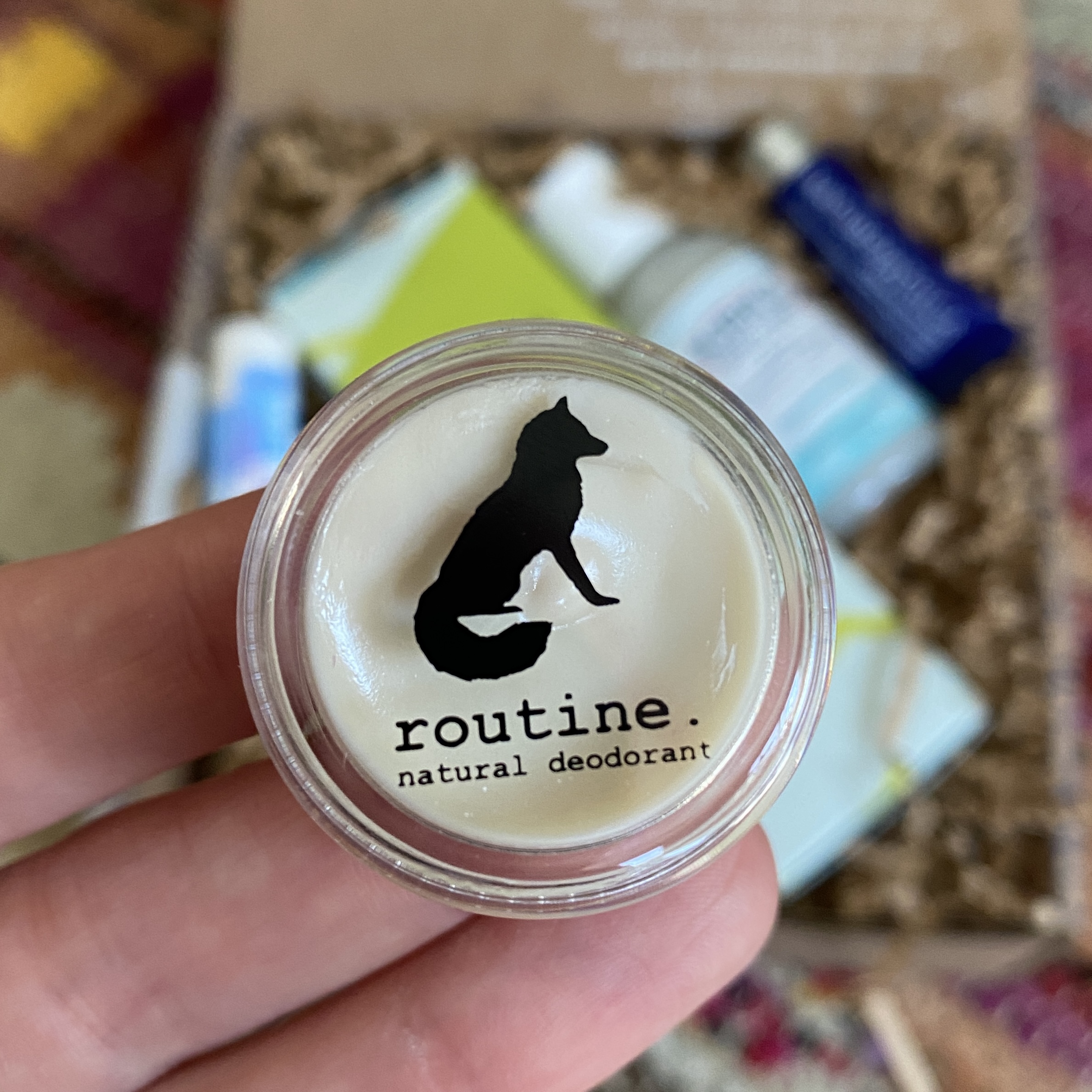 Naturopathica Argan & Peptide Advanced Wrinkle Remedy Water Cream, $16 – As a woman in my 40s, I'm all about peptides! I haven't tried this water cream (this term is new to me, btw) yet, but I'm sure my skin is gonna love this aging-friendly formula.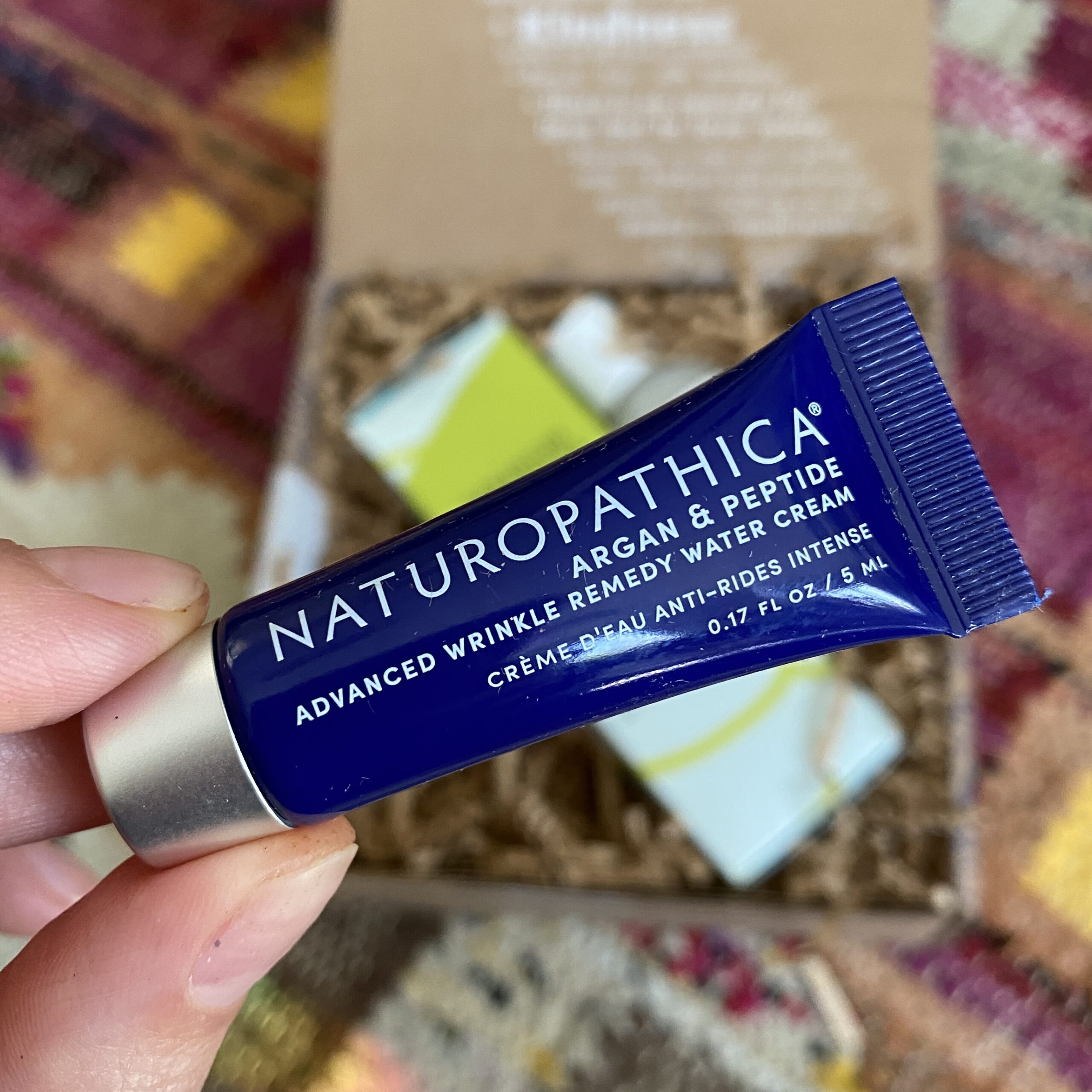 Kirk's 3 in 1 Head to Toe Nourishing Fragrance-Free Cleanser, $2 – This is an antioxidant-rich shampoo, body wash, and coconut oil soap! It sounds like a perfect travel companion – saves space, time, and is TSA-friendly.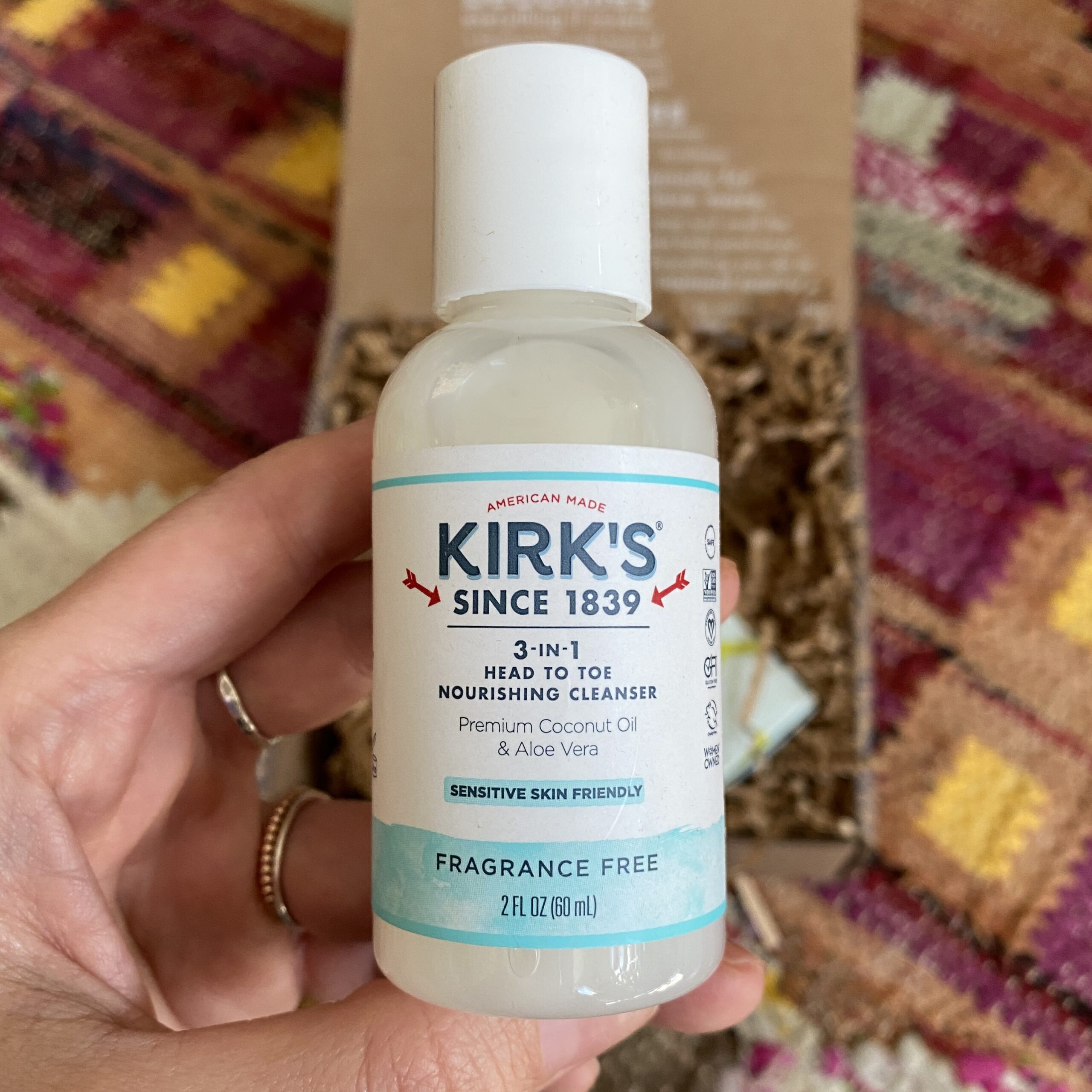 Delizioso Skincare Watermelon Anti-Aging CoQ10 + Coffee Brightening Eye Gel, $31 – This is a potent and fast absorbing eye gel that gives the skin a dewy, supple, and bright appearance. It feels luxe on the skin and it smells absolutely divine! It's fruity and refreshing, and I just wanna drink it right up (like my skin does)!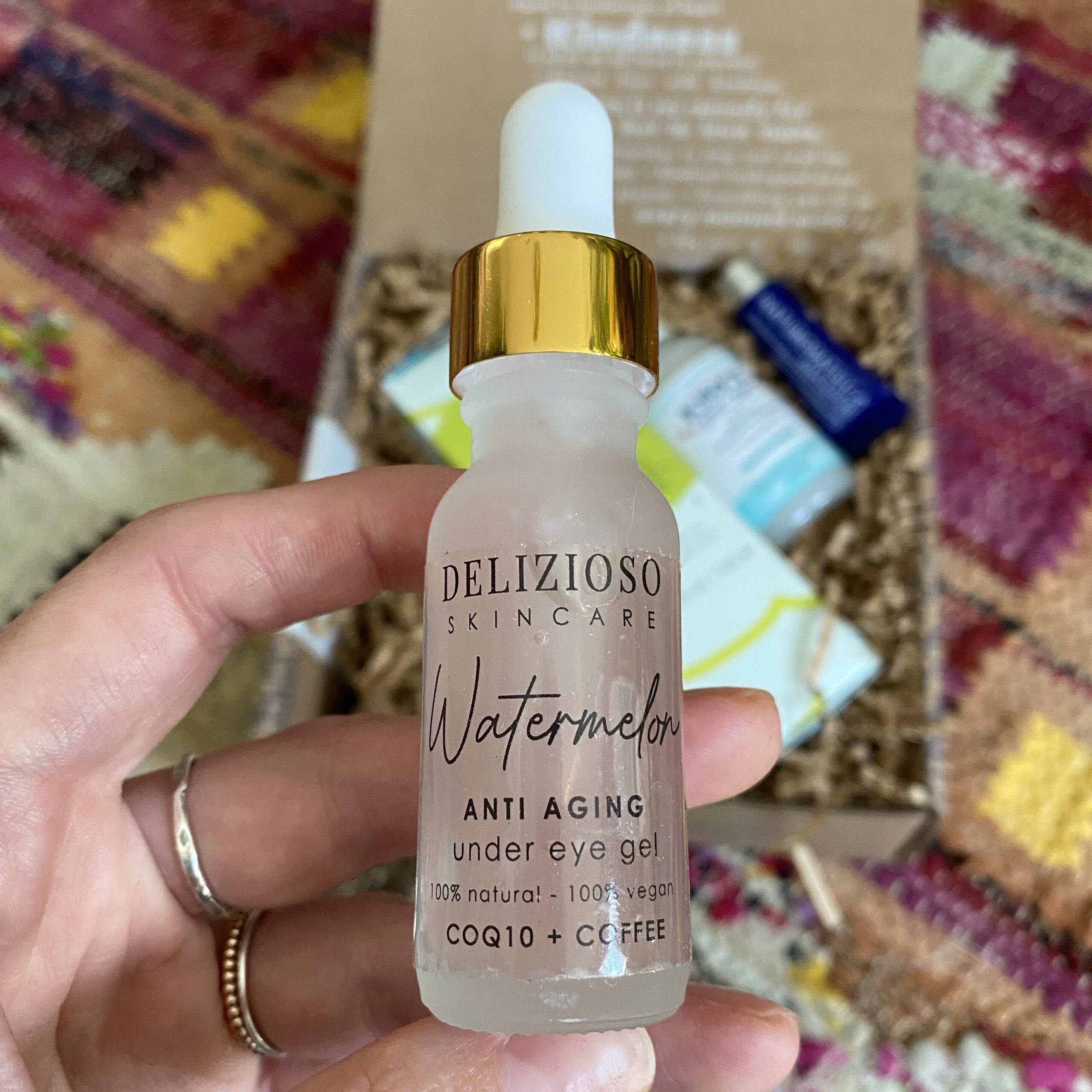 Eco Lips Bee Free Unflavored Lip Balm, $3 – As a lip balm fiend, I can never have enough lip balms in my possession. I keep them in my car, purse, every room of my house, you name it! And while I'm more of a scent/flavor gal, I truly appreciate that we vegans have plenty of animal-free lip balm options these days; it didn't use to be like that!! So grateful! Thank you Eco Lips for providing vegan options. 🙂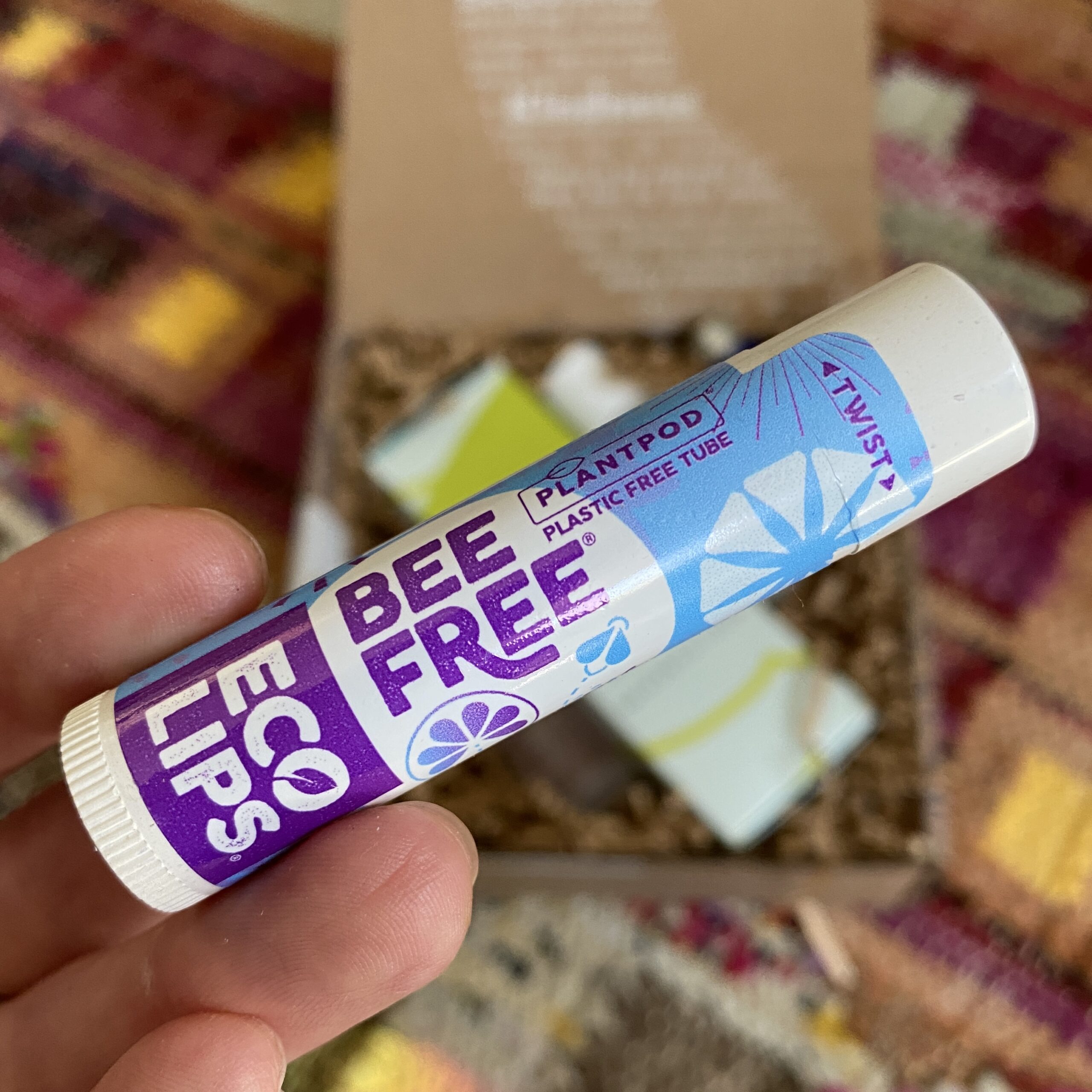 Overall impression: Everything together is valued at $80, which is pretty rad! Box faves: The Delizioso Eye Gel with delicious-smelling, fancy & potent ingredients and the Meow Meow Tweet Toner – it's gorgeous – the formulation to the packaging!
Love what you see? Join the Vegan Cuts Beauty Box fun with me! You can sign up right here, and code VEGANBEAUTYREVIEW saves you 20% off your first box! xx
Vegan Cuts provided this box for review. Post contains affiliate links.
About Sunny
(Sunny's Profile)
Longtime vegan, hardcore compassionate beauty junkie, serious cake aficionado, and lover of all things floofy and sparkly! If there's something in particular you'd like me to review, drop me a line at [email protected].
You can also find me on Facebook, Instagram, Twitter, YouTube, and Google +.
Filed in: Subscription Box • Vegan Beauty
Tags: best vegan subscription box • subscription box • Vegan Cuts • Vegan Cuts Beauty Box • vegan makeup • vegan makeup box • vegan skincare • vegan subscription box