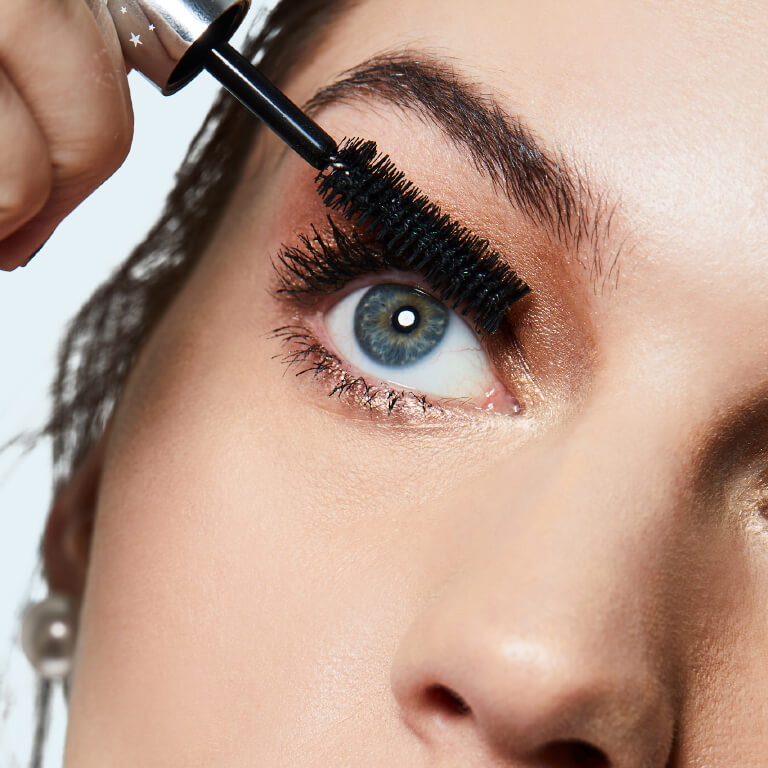 For every woman, eyes are the canvas that she loves to paint. The last strokes of mascara to finish off any look are the real game-changers.
We all are aware that mascara is an important part of the makeup routine. Even if it is a basic day-to-day routine, mascara would be there.
With a single stroke, your lashes get that instant lift and a fuller look. Who won't love those voluminous, long eyelashes? On top of that mascara is a cheaper and far more reliable tool for lash lift.
If you want some real quick tips on growing eyelashes, check out this site BeLashed. But even mastering this skill requires some tips and tricks. Though it may seem to be easy a single mistake can spoil the whole look.
So let's learn the basic tricks on how to apply mascara like a pro. Next time you want to opt for a minimal look, throw in some lipstick with mascara, and voila!
A Guide on How To Apply Mascara
Only the right technique can help you in pulling off the mascara look. So no need to worry as we are here to guide you with some easy, basic steps. Not only you will be able to ace the talent but save yourself from efforts and wasting time.
The Right Choice
Before you apply mascara comes the part of picking out the right mascara. Each mascara has its perks so they are set into different categories. You need to know beforehand what the requirements to make a smart choice are.
Some mascaras are for lengthening the lashes, have essential oils in them. Others offer to provide volume and lushness for a fuller look. Then there are normal and waterproof ones also.
Next, you need to pair up the mascara with a suitable eye curler. At last, comes the right color of the mascara. Now, this is a bit surprising but after eyeliners, mascaras also offer a colorful range. Women prefer black or brown often but you are free to play with colors.
Steps to Follow
So these are the easiest 8 steps that will surely make you a pro in no time.
Step 1
Before applying the mascara, finish off the rest of your eye makeup. Go for a rather neutral range of shades for a chic look.
Step 2
A lash curler is a must-have item with your mascara. So use it to curl the lashes by placing it beneath the eyelashes. Then slowly press it against the eyelashes for a few good seconds. If you are a sucker of dramatic eyelashes, repeat the process.
Step 3
Once you have now the right shade, let's start with the application. The important point is to never pull out the wand by pumping it up and down. Instead, twist it gently so the air won't enter the tube and mascara won't dry out. Also, wipe out the excess mascara from the wand. This will ensure that the application remains clump-free.
Step 4
Bring the wand closer to the eyelash and life your eyes upwards partially. But ensure that you can watch yourself in the mirror. Keep your mouth open if your eye keeps on fluttering. This helps to relieve the excessive blinking.
Step 5
Place the wand on the root of your lashes to apply the mascara. This will make your lashes fuller, voluminous, and long. Drag the wand towards the tip slowly with a steady hand. Try to avert any wiggling movement and finish in a single stroke.
Step 6
For better, luscious results, let the mascara dry for a few good seconds. Then go for curling them again with a second application.
Step 7
While second application, move the wand back and forth. This helps to avert clumping and unevenness. Cover your whole lashes and don't miss any part.
Step 8
Lower lash needs for focus so use a makeup sponge and keep it under the eye. It helps to avert smudging, open the eye, and apply it. Starting from the roots of the lashes move the brush towards the end. Use the tip of the wand for left corners and smaller lashes.
Conclusion
We hope these tips will help you out and you can ace your desired looks. In case, there are further queries, feel free to ask us and contact us.